Here's a striking figure for the nascent cannabis industry that only recently began to operate legitimately: It supports 125,000-160,000 full-time jobs in the United States.
To put that in perspective, the marijuana industry now supports approximately the same numbers of full-time workers as there are librarians and kindergarten teachers in the country – and roughly three times the number of employees in the U.S. coal industry.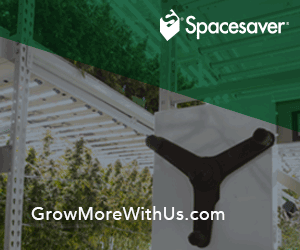 Over the next five years, the number of full-time marijuana workers is expected to more than double as large markets, including California, ramp up and new states come online.
Published in the newly released Marijuana Business Factbook 2018, the current estimates consist primarily of workers directly employed by cannabis businesses – such as budtenders and extraction technicians, as well as employees from ancillary companies that support the marijuana industry, like accountants and security guards.
For the first time in 2018, full-time equivalent workers are now used to estimate employment in the cannabis industry.
Full-time equivalent workers is a way to standardize employment estimates and equate the hours worked by several part-time employees to the hours worked by full-time employees. Two part-time employees working 20 hours per week, for example, would be the equivalent of one full-time worker.
This allows for more accurate comparisons to other industries and is especially useful in the marijuana space, where part-time or seasonal staff – such as trimmers or budtenders – represent a sizable portion of the workforce.
Most of the jobs in the marijuana industry are currently with small businesses, the bulk of which need only a handful of employees to maintain daily operations. Large, multimillion-dollar cannabis companies are beginning to emerge – and will likely become more prevalent as the industry matures – but the landscape currently is still dominated by small players.
Here are some other key facts surrounding employment: